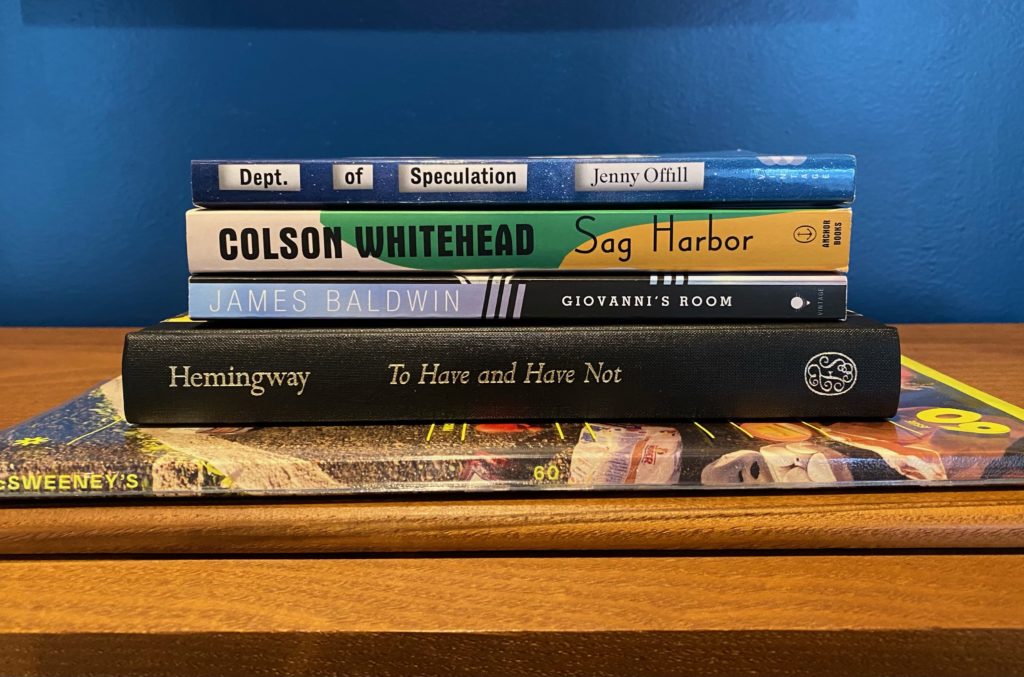 I've had an itch to talk more about books lately. But I didn't know if anyone wanted to listen. I asked around (ran a twitter poll) and it seems like people maybe do. So here I am again.
I'm going to try to write something about books once a week. Putting it up on Mondays (cut me some slack this time). The first post of the month will always be a book log to run down my reading from the previous month. We'll see how it goes.
To Have and Have Not by Ernest Hemingway (3/5) – It had been a long time since I read any new Hemingway. While he never treats his material with kid gloves, this novel is remarkably brutal. That said, I do enjoy that despite what the Hemingway stereotypes might lead you to believe, he's pretty much a socialist who is disgusted by the abuse of power and disregard of people who only want the chance to go to work and live a decent life. The main character here isn't especially decent, however. He's reminiscent of Okonkwo in Things Fall Apart. An unlikable character who nevertheless highlights the injustice taking place around him.
Giovanni's Room by James Baldwin (5/5) – I had read various Baldwin essays, but I'd never read one of his novels. I now understand what a glaring oversight that was. This book is remarkably brilliant. The prose is so gorgeous, I'm afraid to diminish it by trying to compare it to someone else's writing. And though the characters in this book are all white, to be a black man writing a love story about gay men in the 50s. I just… I don't have words. This would be a stunning work of art absent all the social aspects, but they enhance it all the same.
Dept. of Speculation by Jenny Offill (4/5) – This book might suffer by comparison. Giovanni's Room is a tough act to follow. It was lean and quick while maintaining a lot of nuance and depth. Not unlike the best Hemingway (speaking of comparisons). Offill manages to convey with an almost uncomfortable accuracy the ways that being a new parent can be both enriching and derailing at the same time. And the ending is particularly moving. I love honest ambiguity.
Sag Harbor by Colson Whitehead (5/5) – I read this with an eye toward teaching it. And it will be taught. Having read two of Whitehead's books, I now feel like I need to read all of them. This is genius in a way that is completely unlike The Underground Railroad. It's so funny and captures adolescence perfectly. This should probably replace Catcher in the Rye and Perks of Being a Wallflower in high schools looking for a good coming of age novel. It is every bit the equal of those books (and I would argue it's better than both of them) in terms of its writing, while also showcasing an entirely black cast of characters in a context many of us aren't remotely used to seeing – spending their summer comfortably on Long Island.
McSweeney's #60 (4/5) – I do enjoy McSweeney's. Like all quarterlies, there are ups and downs, but this issue was just so solidly enjoyable. I liked every single one of the stories and the big glossy magazine layout they went with was fun and a little nostalgic. They also continue to be a quarterly that can be counted on to publish a genuinely diverse mix of writers.